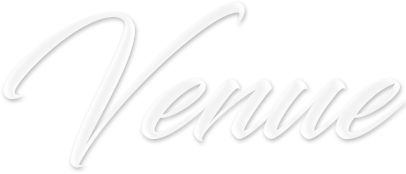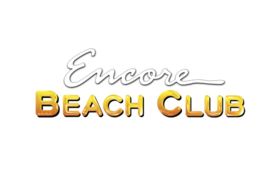 Hours:
Friday - Sunday 11 AM to 6 PM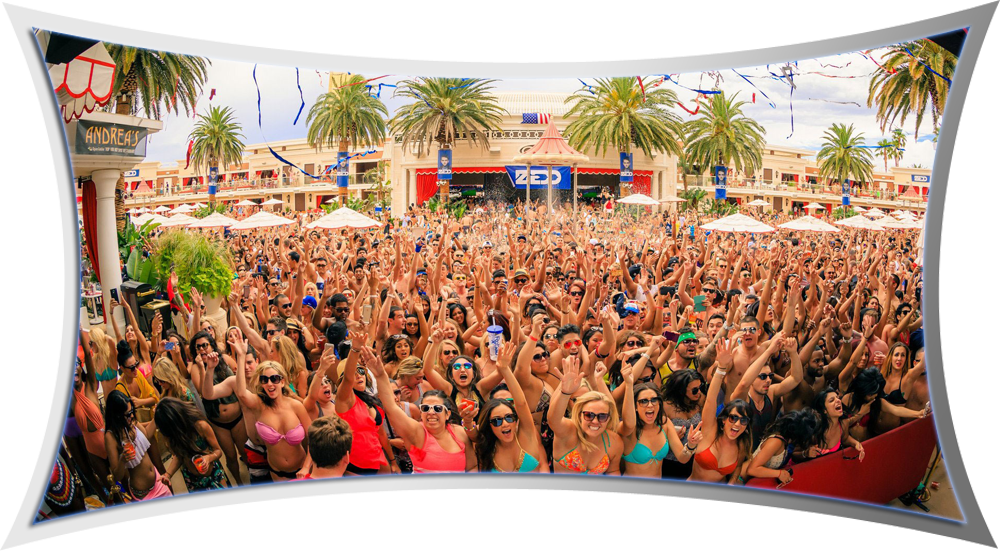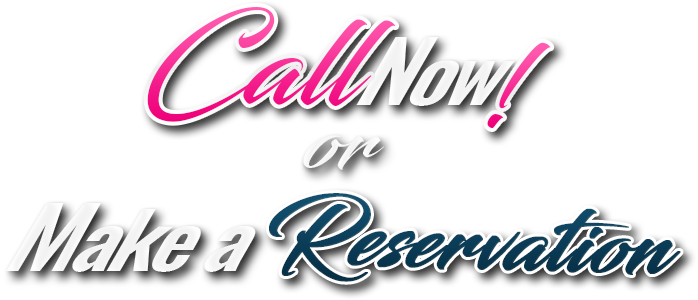 Make a table reservation at Encore Beach Club by clicking on the reservations tab above!  We are Vegas number 1 independent company with No hidden fees &  No hassles.
ENCORE BEACHCLUB EVENT CALENDAR, UP AND COMING DJ'S SCHEDULE:
Make your Beach Couch, Daybed, Cabana, Water Couch & Lily Pad reservations for Encore Beach Club with SHEETS VIP Today!  The scene here is sexy, no doubt, but it's also low-key; it's less backyard frat party than a more subdued affair in the south of France. And of course, gaming and world-class restaurants are just a few wet footsteps away. If you're looking to put some upscale spin on your fun in the sun, Encore Beach Club is the place to lay down your towel.  Encore Beach Club prime days are Friday, Saturday, and Sunday.  For more information on bottle service/bottle prices for daybeds, Cabanas at Encore Beach.  Fill out the form below and a Host will contact with all the details.   (prices may vary holidays and special events) EBC bottle service is the best way to go when in Las Vegas day life.  Find all of Encore Beach Club calendar events and Dj's performing monthly along with buying your venue tickets with SHEETS VIP. 
Encore Beach Club, prices during the prime season along with table locations. 
Lower Bungalow - $20,000 (20ppl) | $25,000 (20ppl)
Upper Bungalow - $5000 (15ppl) | $6000 (15ppl)
Lower Cabana - $6000 (12ppl) | $7000 (12ppl) | $8000 (12ppl)
Upper Cabana - $4000 (10ppl) | $4500 (10ppl) | $5000 (10ppl)
Water Couches - $6000 (10ppl) | $7000 (10ppl) | $8000 (10ppl)
DJ Tables - $7000 (10ppl)|$7500 (10ppl) | $8000 (10ppl)
Daybeds - $3000 (6ppl) | $3500 (8ppl) | $4000 (10ppl)
Lilly Pads - $3000 (6ppl) | $3500 (6ppl) | $4000 (8ppl) | $5000 (10ppl)
Beach Couches - $2000 (6ppl) | $2500 (8ppl)
Gaming - $2000 (6ppl) | $2500 (8ppl)
Andrea's - $1500 (6ppl) | $2000 (8ppl) | $2500 (10ppl)
Not including Hoilday's
PPL means number of people per table
These are good estmintes to go by, prices may change do to special events