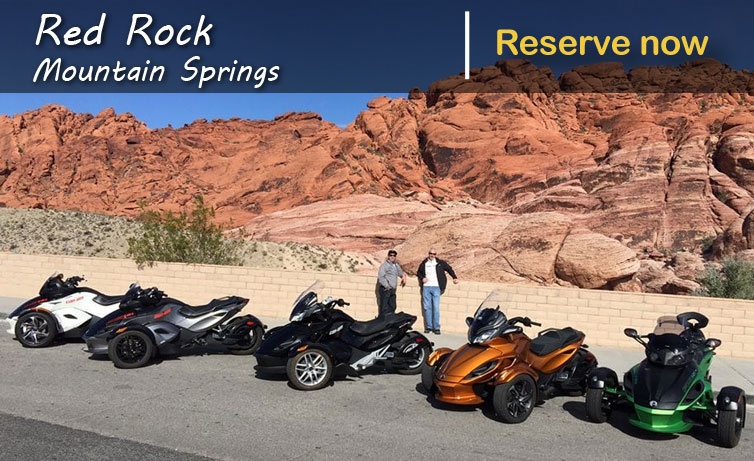 RED ROCK / MOUNTAIN SPRINGS
This tour is approximately is 60 miles and take about 4 hours to complete. It will take you through the scenic canyons of Red Rock, as well as the beautiful winding roads leading up to the backside of Mt. Charleston's Mountain Springs with plenty of stops along the way for photos and lunch.
FREE
Shuttle service to and from the hotel.
*MOST POPULAR RIDE
GROUP RATES AND CUSTOM TOURS AVAILABLE UPON REQUEST.

SPYDER BIKE PRICES AND TOURS