UNDERSTANDING WHAT BOTTLES SERVICE IS AND HOW VENUES COME UP WITH TABLE/BOTTLE MINIMUMS
Table service will include a table area that is roped off or your own area, with security.  SHEETS VIP will take care of all the details with professionalism and take all the stress out of your night, including paying the bill for you by pre-paying with SHEETS VIP by completing the credit card form.  There will be no worries of lost or stolen money because you won't have to bring anything with you or wondering where table lines are located and what host to talk to.
(Pools/Dayclubs)  Daybeds start at 1k - 2k before taxes, waitress & hosting, Cabanas are available starting around 2.5k.  All prices for pools and Dayclubs include food and alcohol.  All prices will be determined by the day of the week and if there is a special event.
(Nightclubs) can start as low as 1k and go up depending on location in the venue, roughly every bottle is $550,  1k would be 2bottles roughly.  Before tax, waitress, hosting,  most venues don't have $600 table min although it can happen at smaller venues and lounges.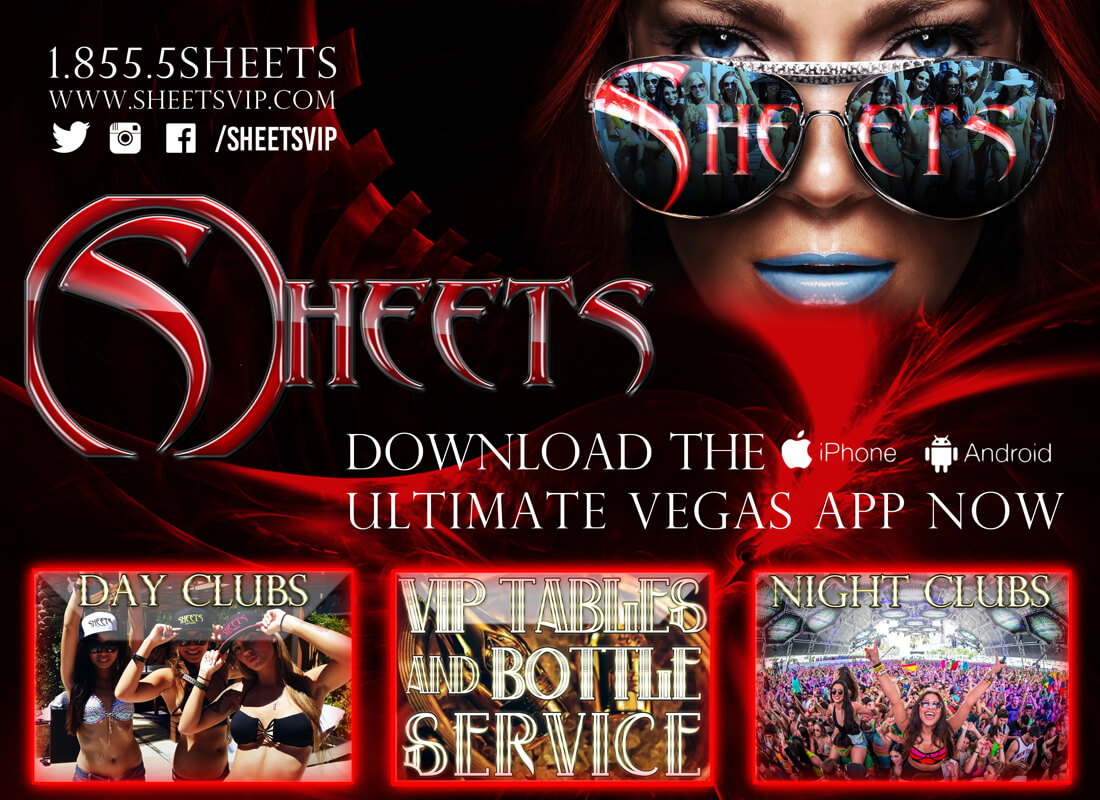 *There are days called industry, which means locals day/night party.   These bottle deals can start lower but are only offered during the week and to industry people such as SHEETS VIP.
* Starting prices are determined by group size & table location within the venue.   On average $500 is 1 bottle per every 3 /4 people, plus, tax, waitress, hosting
* Holidays / Special events may effect  starting prices
* Bottles of alcohol can average $550 to $700 to start, depending on the venue and the brand of alcohol; an example of a $2k minimum usually covers 3-4 bottles.  Adding Las Vegas' 8.1% sales tax and industry 22% waitress tip (for the group of 10) will cost $600.  The fee for SHEETS VIP is $300. FYI there can be live entertainment tax which is an extra 10% when special DJs are spinning.  Your total for the night without live entertainment tax would be $2,900*, or $290* per person for a group of ten.
* SHEETS package fee depends on group size and what is involved with your party.  Prepaying with SHEETS VIP ensures your table and allows you to arrive when you would like to with your table set up and waiting on.
* We are like no other company out there we show you the venues bottle menu to the best of our ability, so there are no surprises when you get to the club.